Next:
About this document
INTERNET BASED C OMPUTING
Xiannong Meng
Department of Computer Science
The University of Texas - Pan American
meng@panam.edu
May 5, 1998
Outline of the Presentation
Internet activities: information service and parallel computing.
Information service: search, cache, retrieval, visualization, ranking and others.
Parallel computing: objectives, models, promises and problems.
DaVIME
ParaCrawler
Conclusion
Information Service Over the Internet
Estimated a lower bound of 320 million pages on the Internet
Search service strategies:
Issue of caching and proxy server
Information Service ... continued
Visualization (RHF's talk)
Ranking and relevance(!) (RHF and others' work)
View the Web as a database : designed for resource and knowledge discovery in a global information system; uses multi-layered database architecture.
Parallel Computing Over the Internet
DaVIME
DaVIME - Data Visualization, Indexing and Mining Engine, which is a parallel computing architecture for information service over the Internet.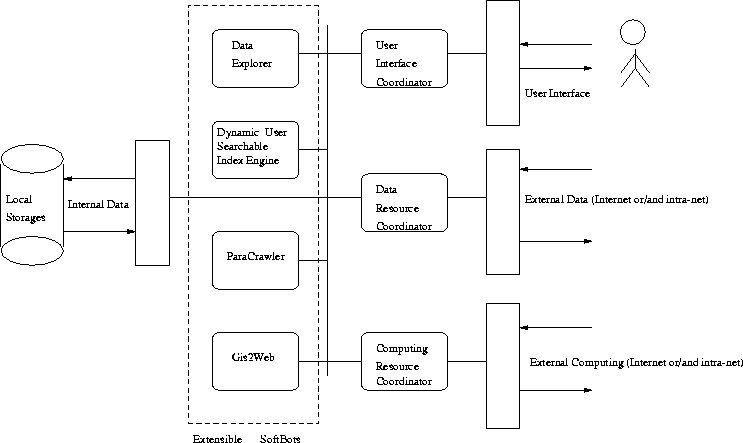 Figure: System Architecture of DaVIME 

ParaCrawler
Create our own meta-search engine so we can experiment with various policies and mechanisms
ParaCrawler: parallel search, ranking, sorting, pruning ...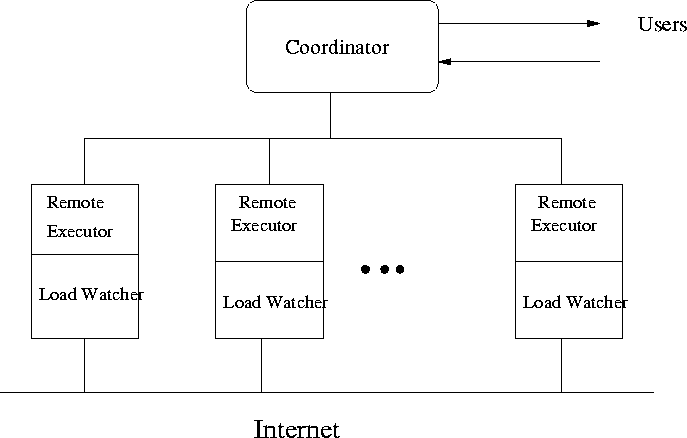 Figure: ParaCrawler Structures

Conclusion
Internet can be used as a global scale, desk-top supercomputer using existing technologies
Internet can support computing as well as information engineering
Build a system that can make use of idle computing powers
Use the idea of meta-computer, meta-search engines
---
---
Next:
About this document
Xiannong Meng
Sun Oct 18 09:57:32 CDT 1998