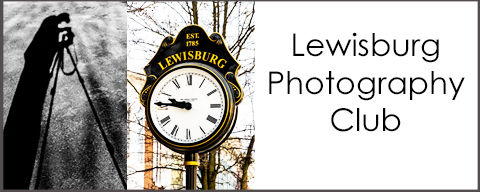 Lewisburg Photography Club
Website for the Lewisburg Photography Club, a special interest group of the Lewisburg Arts Council.
Next Meeting of Lewisburg Photography Club is Thursday February 23, 2017
The Lewisburg Celebration of the Arts is Friday April 28 to Saturday May 13, 2017
The 2017 Lewisburg Celebration of the Arts will soon be here. The annual Indoor Art Exhibit at the Packwood House Museum and the annual Photography Exhibit at the William D. Himmelreich Library will open on April 28, 2017. Links to the official information packets for both shows are below. These packets contain the Guidelines for entry to the exhibits, the costs and the dates to deliver and pick up your artwork as well as information about the receptions and awards for both shows. We hope all of you will enter either or both. Please feel free to share these packets with other artists and photographers you think may be interested in entering.
Page maintained by Dan Hyde, hyde at bucknell.edu Last update February 12, 2017